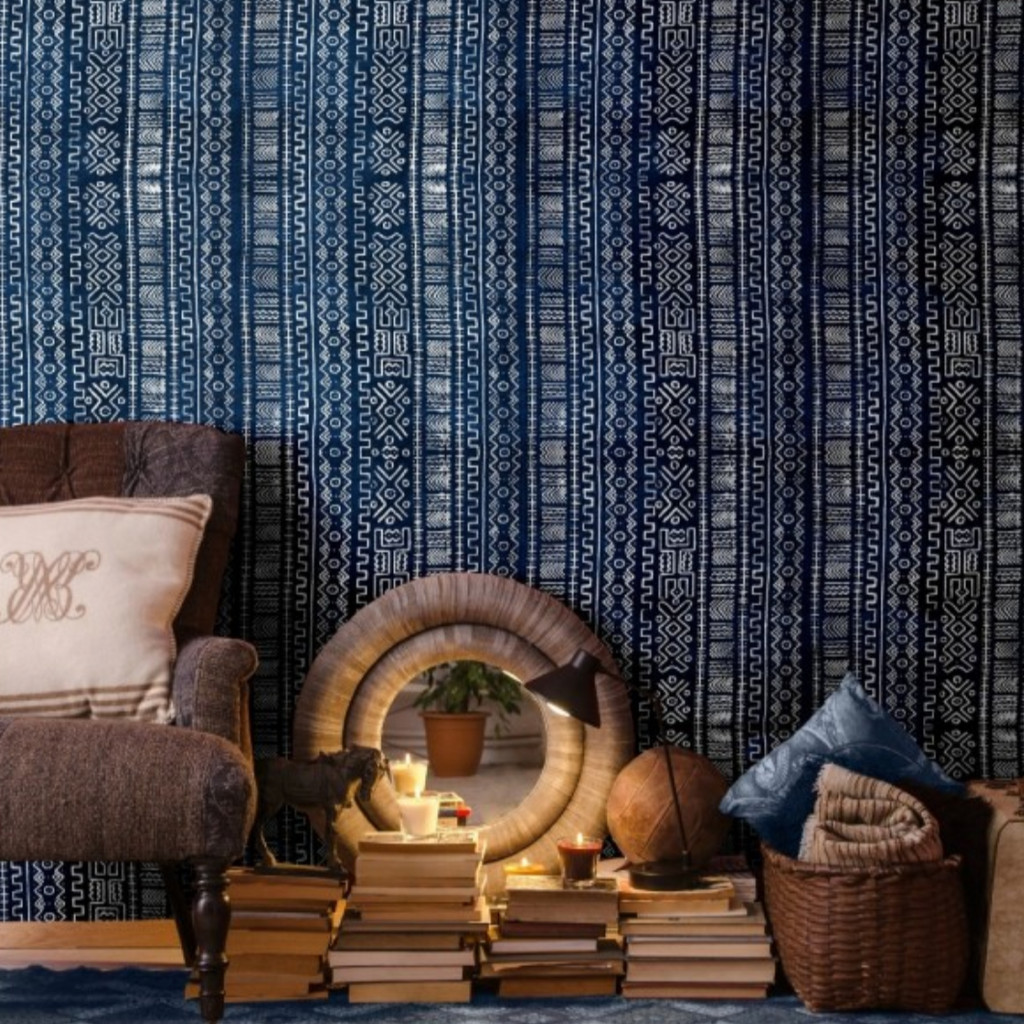 Mind The Gap
Bogolanfinil Wallpaper
Blue we love you! This blue Bogolanfinil Wallpaper from Mind The Gap tick many of the boxes of gorgeousness here at White Punch HQ. We adore the IRREGULAR ethnical design and the indigo blue is just such a stunning colour.
It adds an interesting texture and instant statement factor to your wall!
The great thing about this wallpaper is that you can use the paste the wall method, which is a lot less messy than the classic paste the wallpaper method, and much easier :)
They use only FSC Grade wallpaper substrate produced from a sustainably managed forest. The inks are odourless, with a very high durability being certified to comply with the Nordic Swan Environmental Standard.
MINDTHEGAP wallpapers are made in Transylvania. They use a premium non- woven quality substrate which is surface printed with eco-friendly inks.
All their wallpapers come in rolls of 3-metre length with 52cm width. The wallpaper is packed in a black box of 3 rolls.
With one box of MINDTHEGAP wallpaper, you can cover up to 4.65 sqm.
Measure: Length 3 x 300cm Width: 52cm
---
Share this Product
---
More from this collection